Welcome to Lochmaben Parish Church, we invite you to come and visit:
"where everyone is welcome, nobody's perfect, and everything is possible".
Our Sunday morning service at 11:30 is traditional with a great organist and choir to enhance our worship. Relaxed Christian fellowship follows afterward over tea, coffee, and biscuits in the church meeting room. Our Sunday evening gathering at 7 pm is much less formal, where over tea/coffee and biscuits, we discuss Biblical teaching, contemporary issues, and local outreach initiatives. And on Wednesday at 2:00 pm, we have a short meeting for prayer and reflection in the church hall.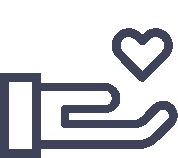 "Whoever is generous to the poor lends to the lord, and he will repay him for his deed."